---
2023 project management and general contracting turnover ranking of survey and design enterprise was announced
---
Recently, the China Survey and Design Association announced the survey and design enterprise project management and general contracting turnover 2023 ranking, which covers chemical, machinery, transportation, power, municipal and other industries, AE with excellent performance and strong strength, once again ranked in the top 30 of four following rankings.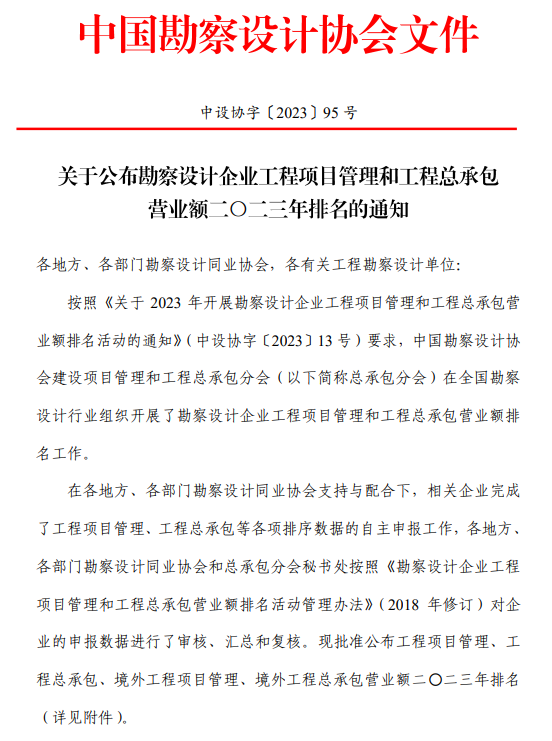 92 companies listed in the engineering project management turnover ranking
AE ranked 27th on the list
186 enterprises listed in the project general contracting turnover ranking
AE ranked 19th on the list
42 companies listed in the overseas project management turnover ranking
AE ranked 21st on the list
74 enterprises listed in the overseas project general contracting turnover ranking
AE ranked 11th on the list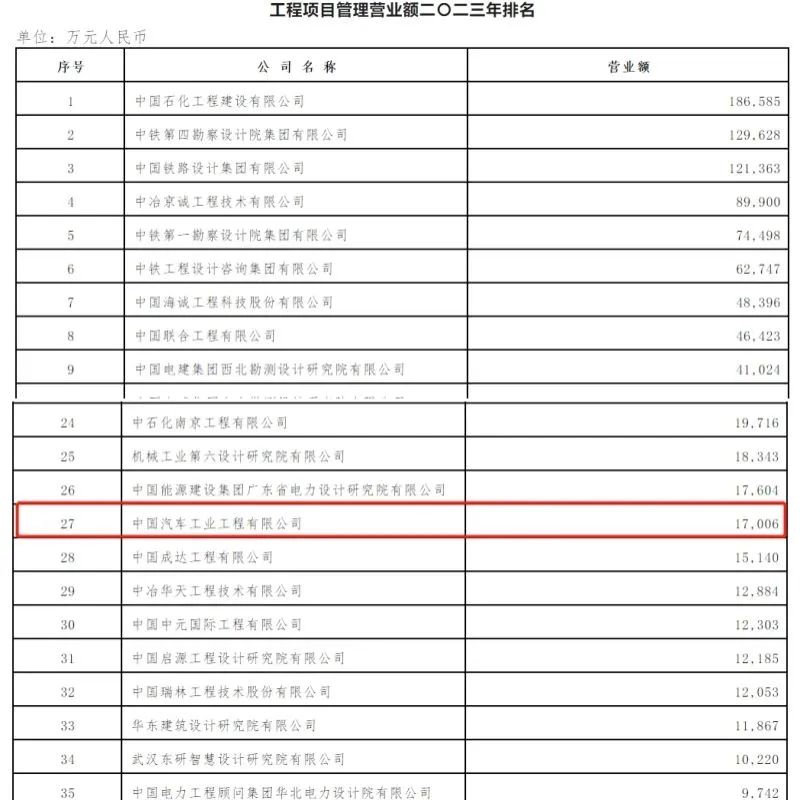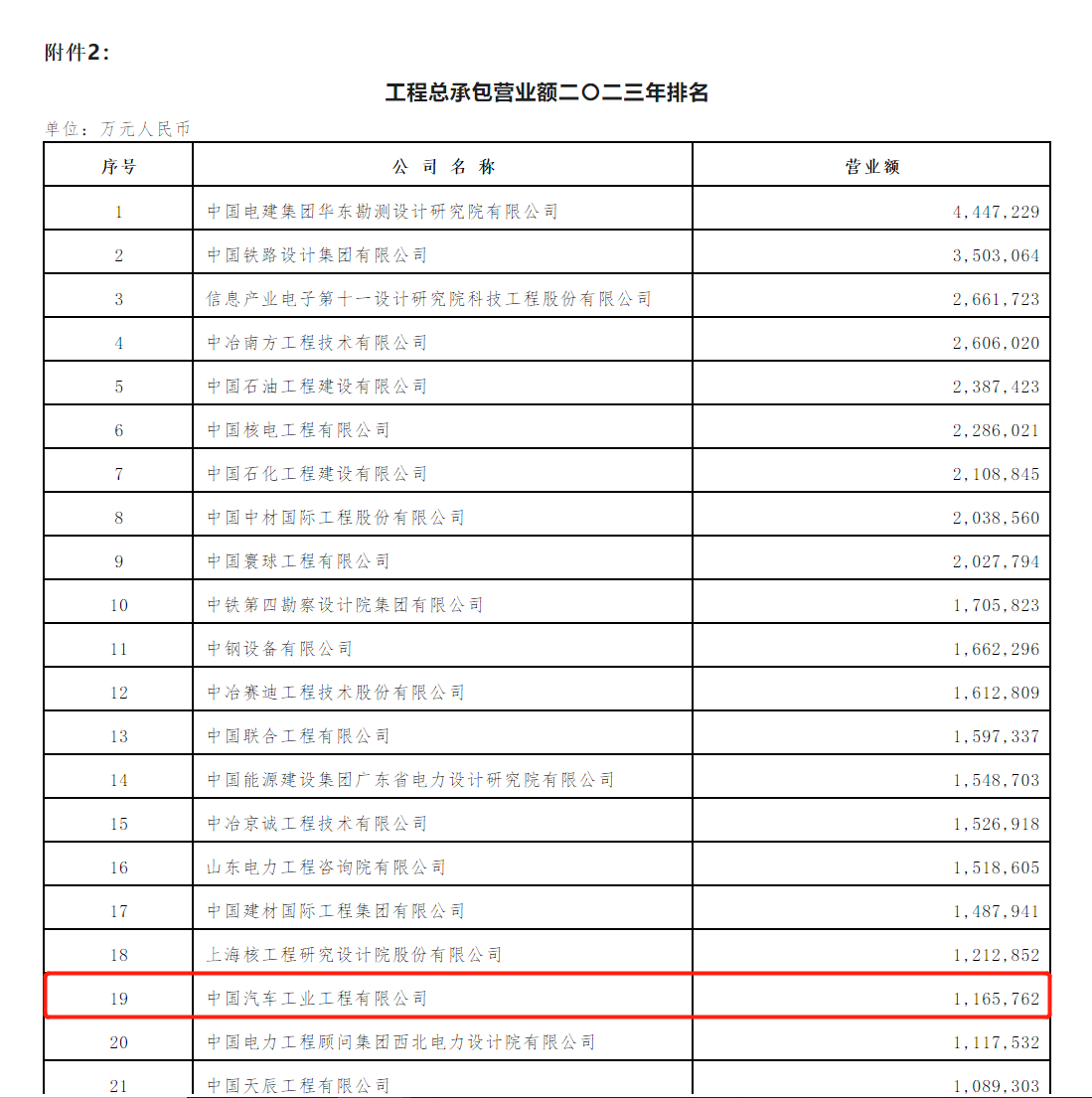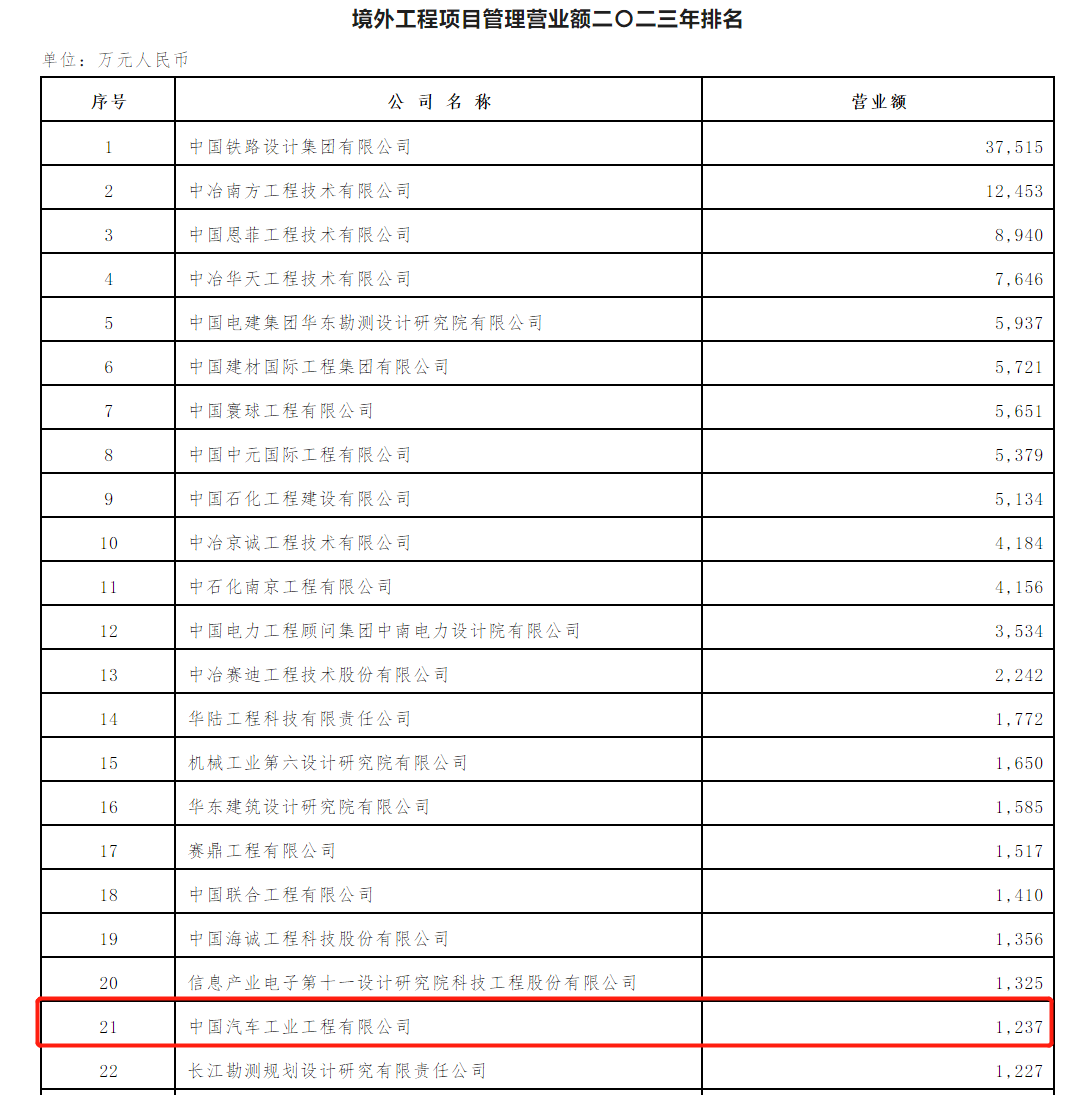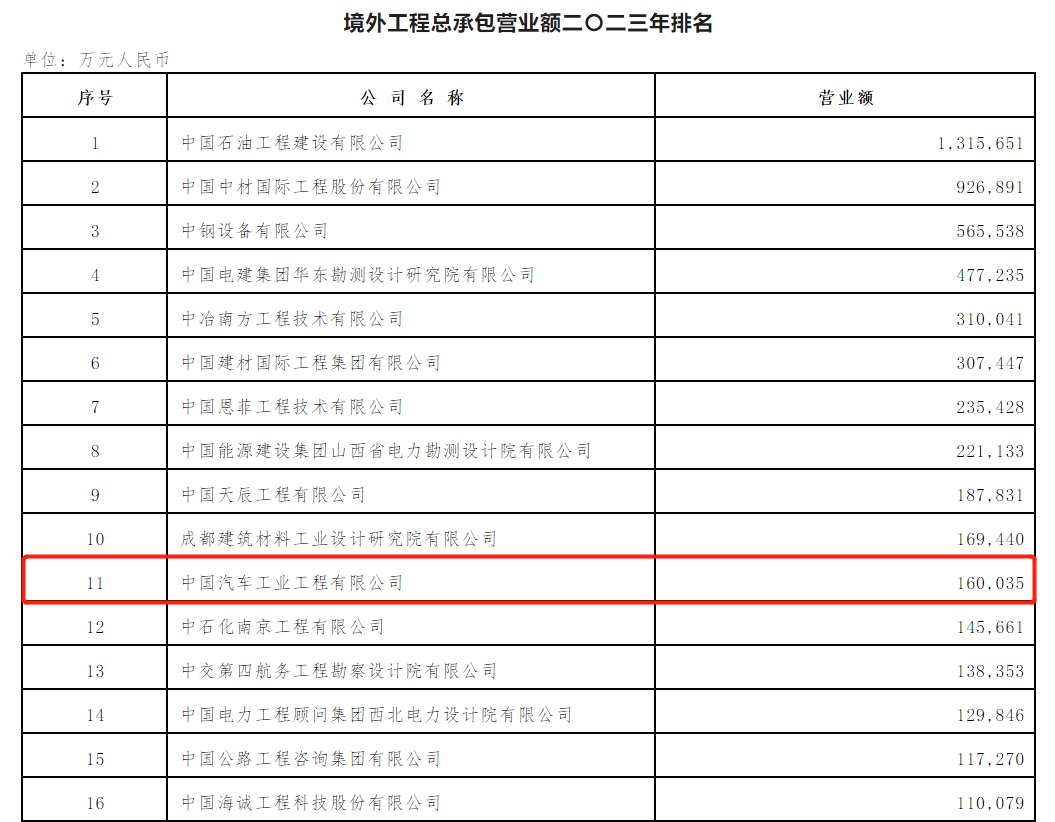 As a leading domestic and internationally competitive engineering system service provider with the ability to provide engineering technical services of the whole industrial chain, AE has served more than 80% enterprises of automotive industry, contracted more than 30,000 projects, covering more than 30 countries. Based on a deep understanding of the cutting-edge development trends in the industry, AE has always been adhering to high-end technology as the leader for many years, actively responding to the "Made in China 2025" and "Carbon Peak, Carbon Neutrality" strategies, and promoting AE equipment products and engineering brands to the world, winning unanimous recognition from numerous domestic and foreign customers.
This ranking indicates the good trend of stable and sustainable development of AE. Based on the future, AE will continue to implement its strategic vision of being a "global engineering system service value provider", and continuously create value for customers with high-level te chnology and high-quality services.