---
Many technical achievements of AE won the SINOMACH Science and Technology Award & the Machinery Industry Excellent Engineering Consulting Achievement Award
---
Recently, multiple achievements of scientific research and engineering consulting projects of AE have been recognized by SINOMACH and China Machinery Industry Survey and Design Association.
Science and Technology Award of SINOMACH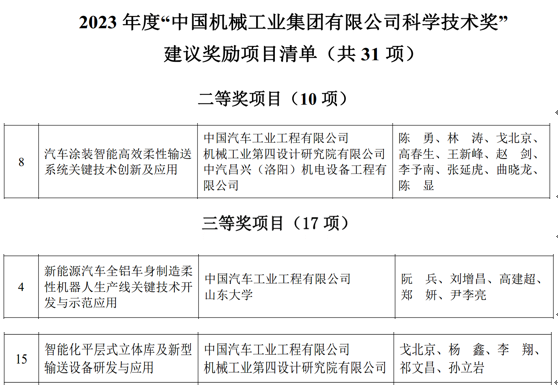 Second prize
Intelligent and efficient flexible conveying system for automobile painting
Key technology innovation and application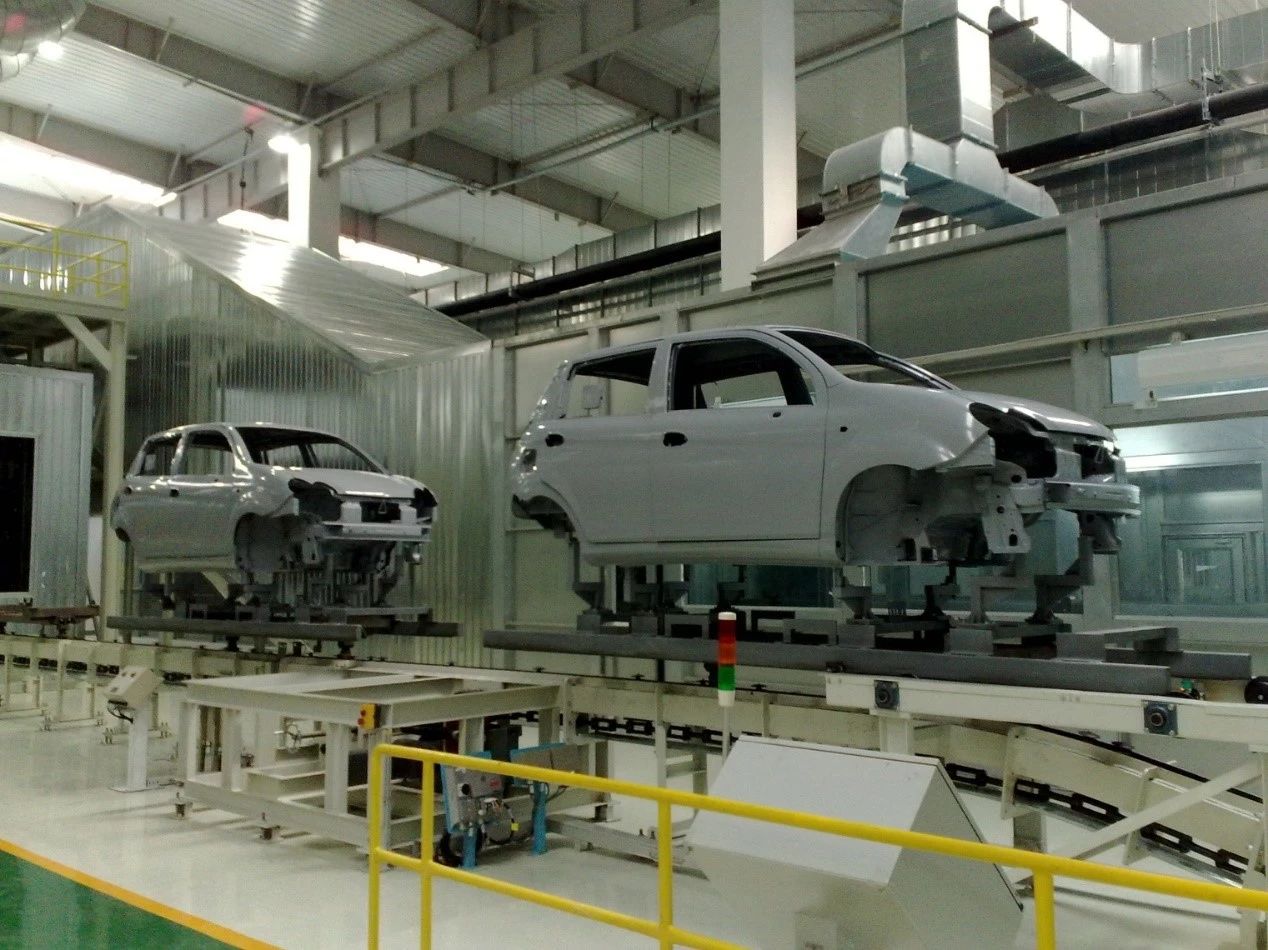 As a leading enterprise in the coating industry, AE is committed to creating a green, efficient, and intelligent modern automotive coating workshop. AE has conducted research and application on key technologies of mechanized transportation systems for automotive industry coatings, adopting standardized, serialized, and modular designs, replacing welded structures with prefabricated and detachable structures to achieve efficient, high-quality production, and operation of transportation equipment. It has overcome the bottleneck problem of key technical equipment and promoted the localization, flexibility, and intelligence of China's automotive painting equipment.
Third prize
New energy vehicle aluminum body manufacturing flexible robotic production line
Development and demonstration of key technologies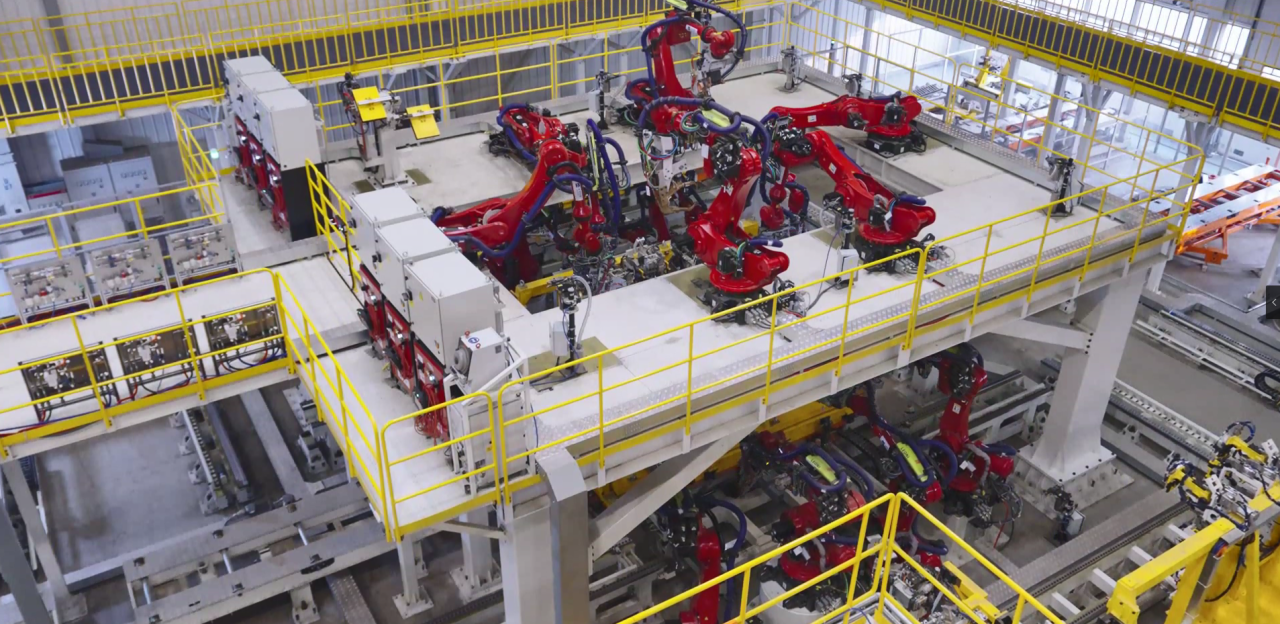 Relying on the national key R&D program, AE carried out research on the automatic production line of new energy all-aluminum body manufacturing from three aspects: key technology, core equipment and technical standard system and overcame key processes such as aluminum alloy riveting, all-aluminum body manufacturing, and online nondestructive testing of riveting quality, developed key equipment, formed a quality inspection technology standard system, and constructed a key technology system for the production line of all-aluminum body manufacturing for new energy vehicles. AE has filled a number of gaps in the field of automotive equipment and played a role in accelerating the goal of realizing the rapid development of intelligent robot technology and new energy vehicle industry in China.
Research and application of intelligent horizontal stereoscopic library and new equipment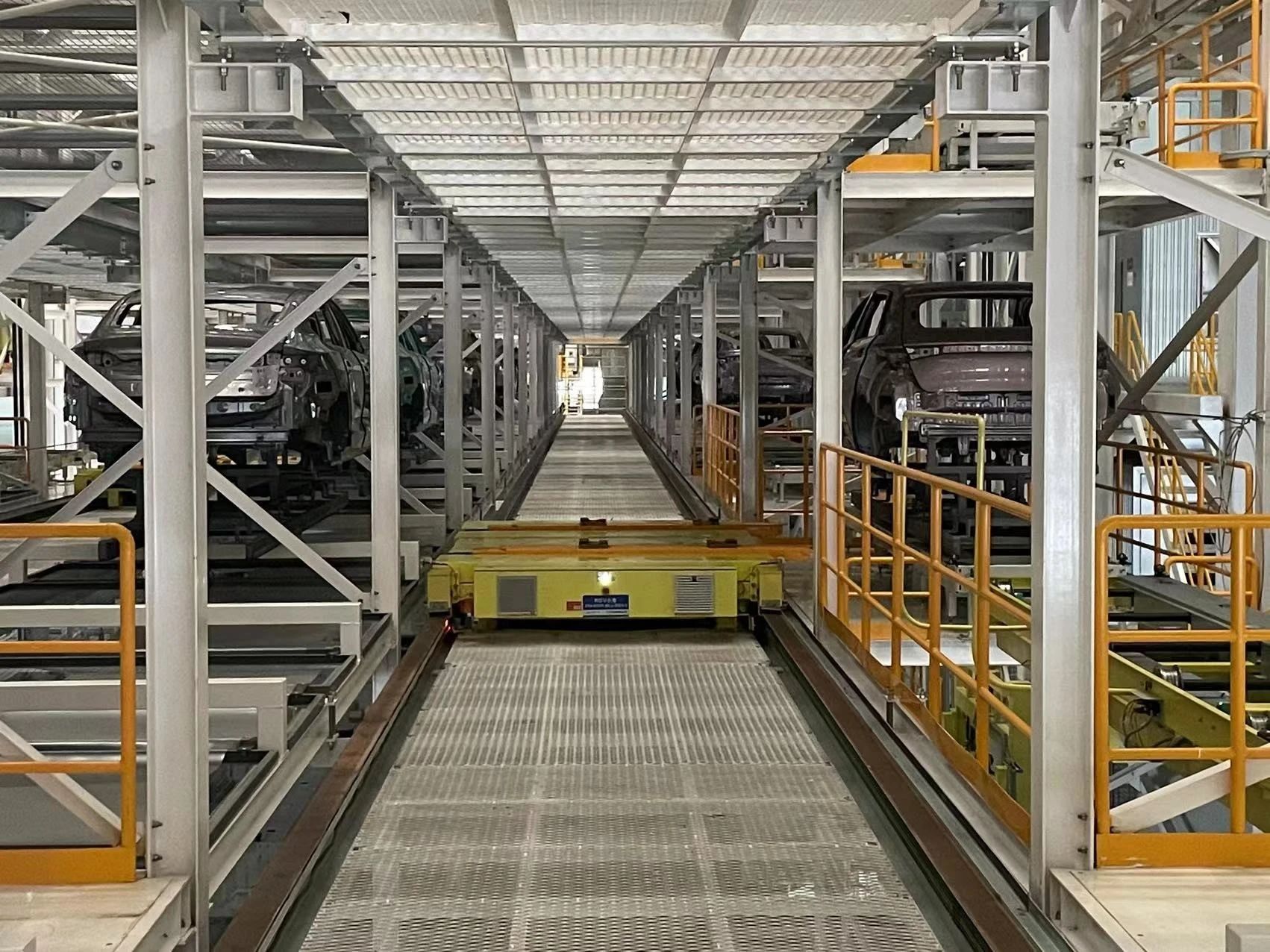 The intelligent vertical warehouse independently developed by AE is a high rhythm, high flexibility, and high robustness vertical warehouse system. The advantages are high space utilization rate within small space. While improving the flexibility and intelligence of automobile production, it reduces production and operation costs, improves the safety and reliability of the system, and doubles the storage capacity of the vertical warehouse. The research and application of intelligent warehouse and new equipment have a positive and profound impact on China's automobile production to achieve green, low-carbon and sustainable development, laying a solid foundation for building the core competitiveness of China's automobile equipment industry.
2023 Machinery industry Excellent Engineering Consulting Achievement Award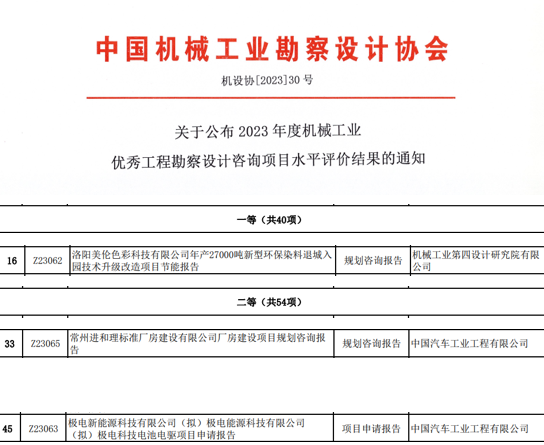 First prize
Luoyang Meilun color technology -- annual output of 27000 tons
Energy saving report of new environment-friendly dye technology upgrading project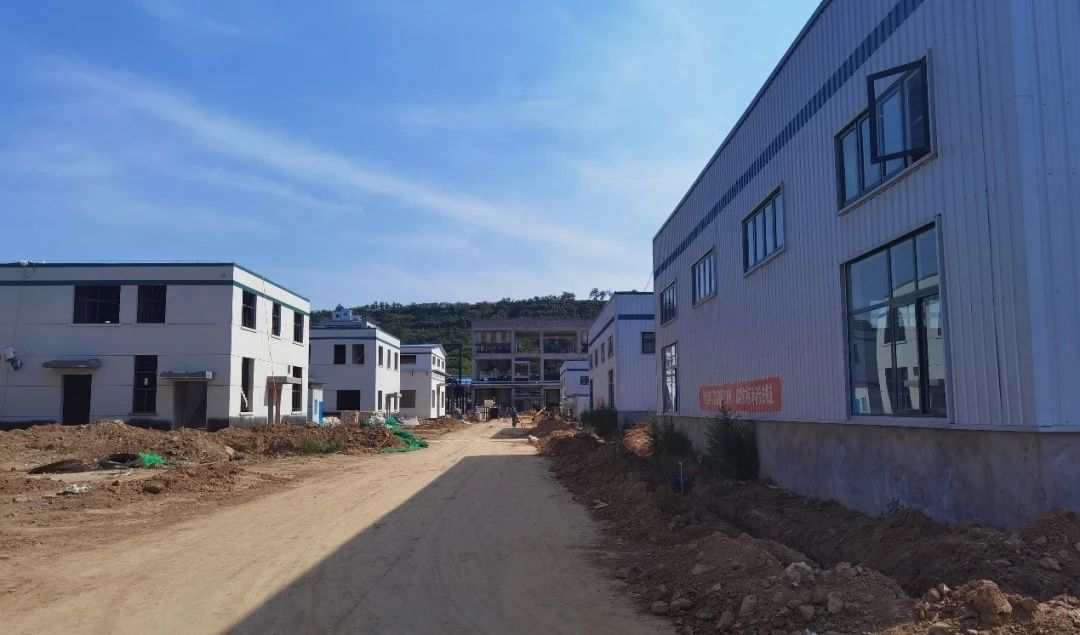 This project is the first chemical industry performance assessment project undertaken by AE, which provides performance support and experience accumulation for undertaking chemical performance assessment business under the background of "Double emission reduction".
Second prize
Changzhou Jinheli standard plant construction Co., LTD
Plant construction project planning consulting report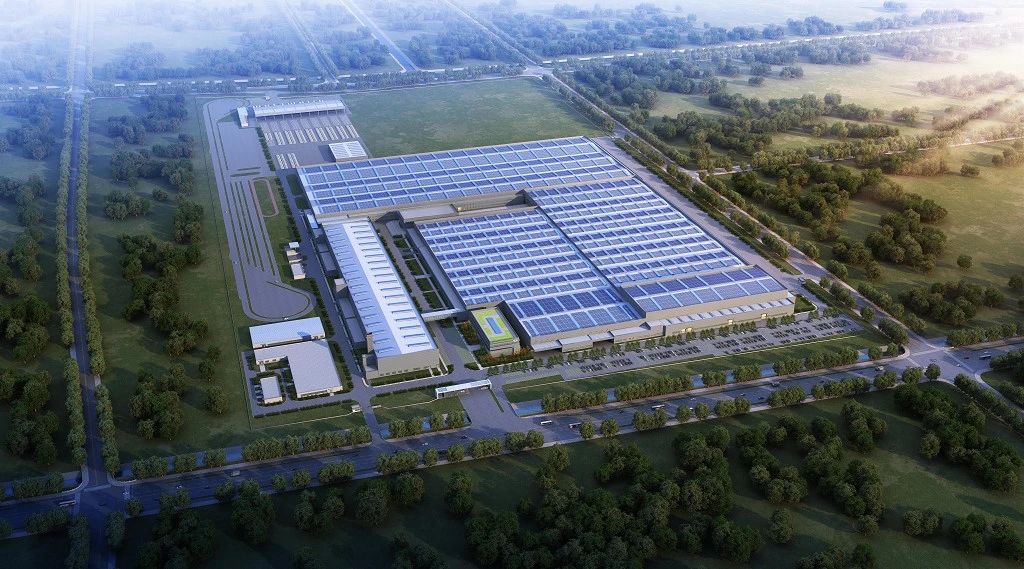 Based on automation, intelligent equipment and production lines, supported by digitization, information technology and network connection,, this project is a planning and consulting report for AE to complete the industry-leading and sustainable development of the green intelligent benchmark automobile factory.
Luoji Electric New Energy Technology Co., LTD. (proposed)
Pole-electric Technology battery drive project application report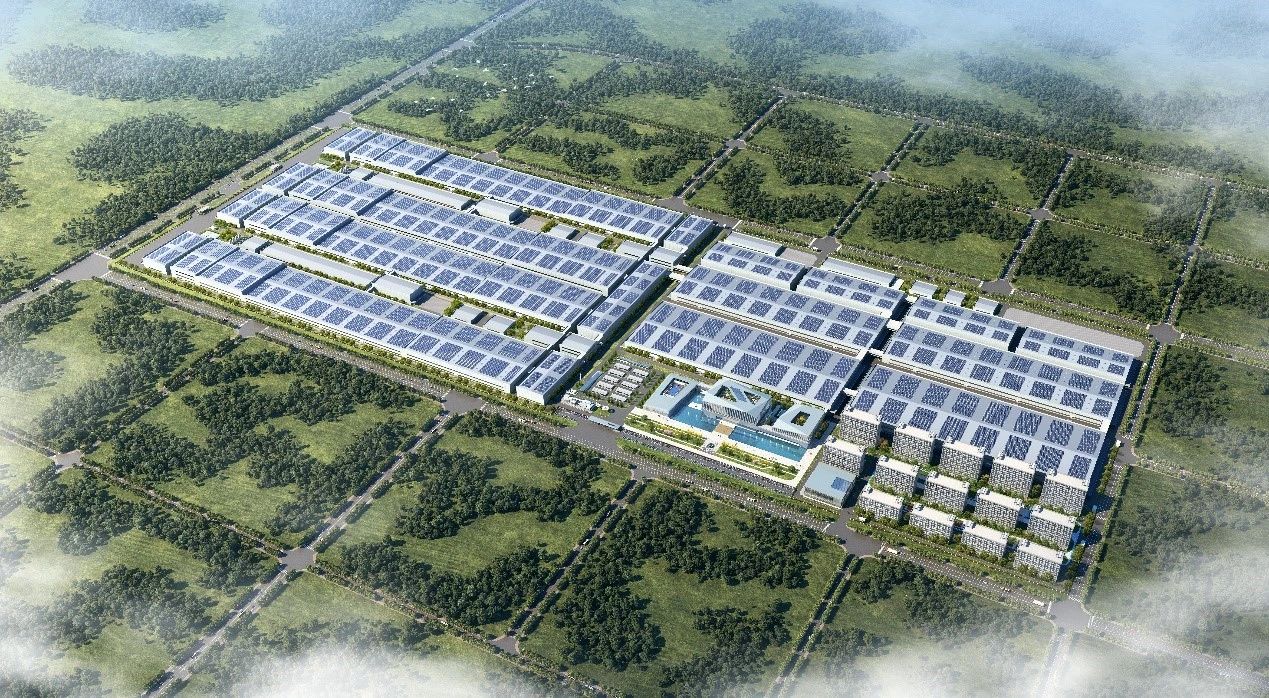 Based on the construction needs and ideas proposed by the owner, industry status and market demand, and in compliance with national policies, this project is an application report for a large-scale comprehensive new energy battery project with an annual production capacity of 24GWh power cells, 70GWh power battery packs, 17GWh energy storage, and 1.21 million sets of electric drive systems.
undefined