---
American Navistar Project Undertaken by AE Realized SOP Successfully
---
Recently, American Navistar electric truck conveying project undertaken by AE realized SOP successfully. Mr. Ron Nirenberg, mayor of San Antonio city where the project is located, Navistar management team and all AE project team members attended the ceremony. At the ceremony, Mr. Mathias Carlbaum, chairman and CEO of Navistar, highly appreciated AE's ability to complete the tasks on time under the global supply chain crisis.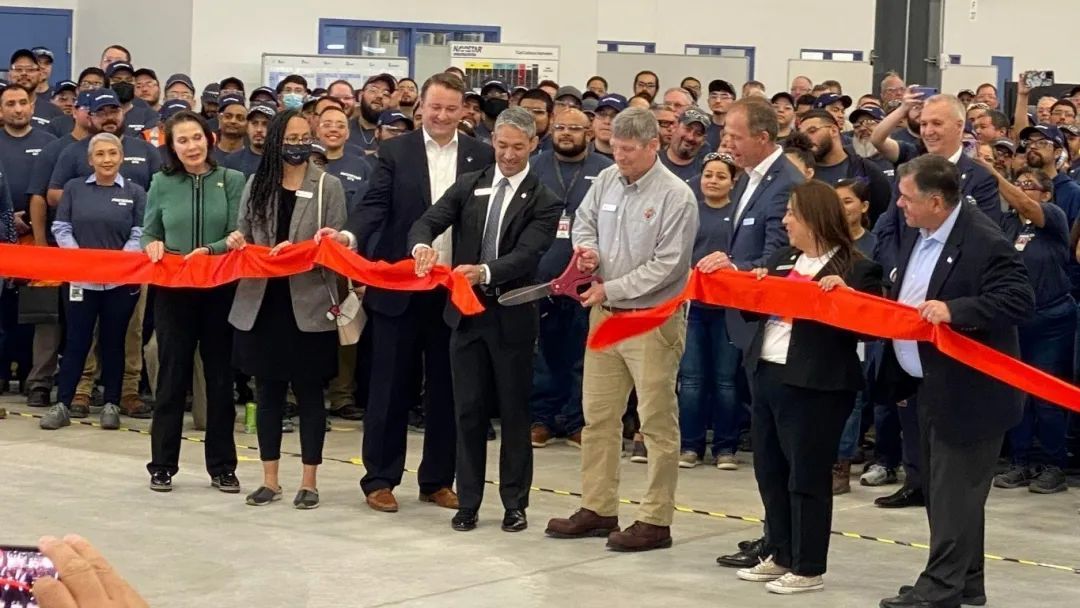 The plant is a benchmark plant under Navistar lean manufacturing and industry 4.0 standards, producing traditional fuel vehicles and electric trucks on the same line. AE provided the project with key conveying equipment such as cab, frame, front and rear suspension, chassis, etc. In view of the particularity of the project production and manufacturing process, AE has newly designed and developed the reverse accumulation chain releasing + tooling trailer system for the project chassis line. The total length is 550m, which is divided into 7 lines. By use of accurate control logic, the project team ensured the safety and reliability of the transfer between lines with the minimum hardware investment.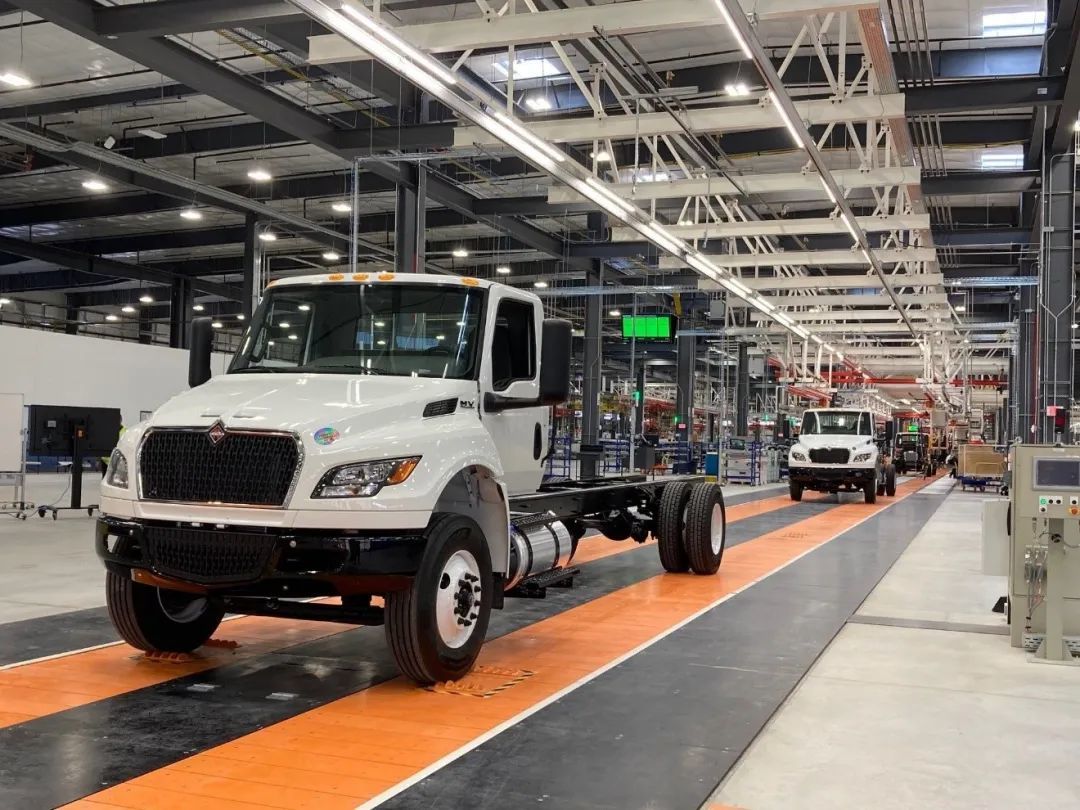 The project started on June 15th, 2021, with equipment installation, and started the trial production after the installation and commissioning were completed on January 1st, 2022. On March 25th, the project SOP was realized successfully and delivered to the customer on schedule.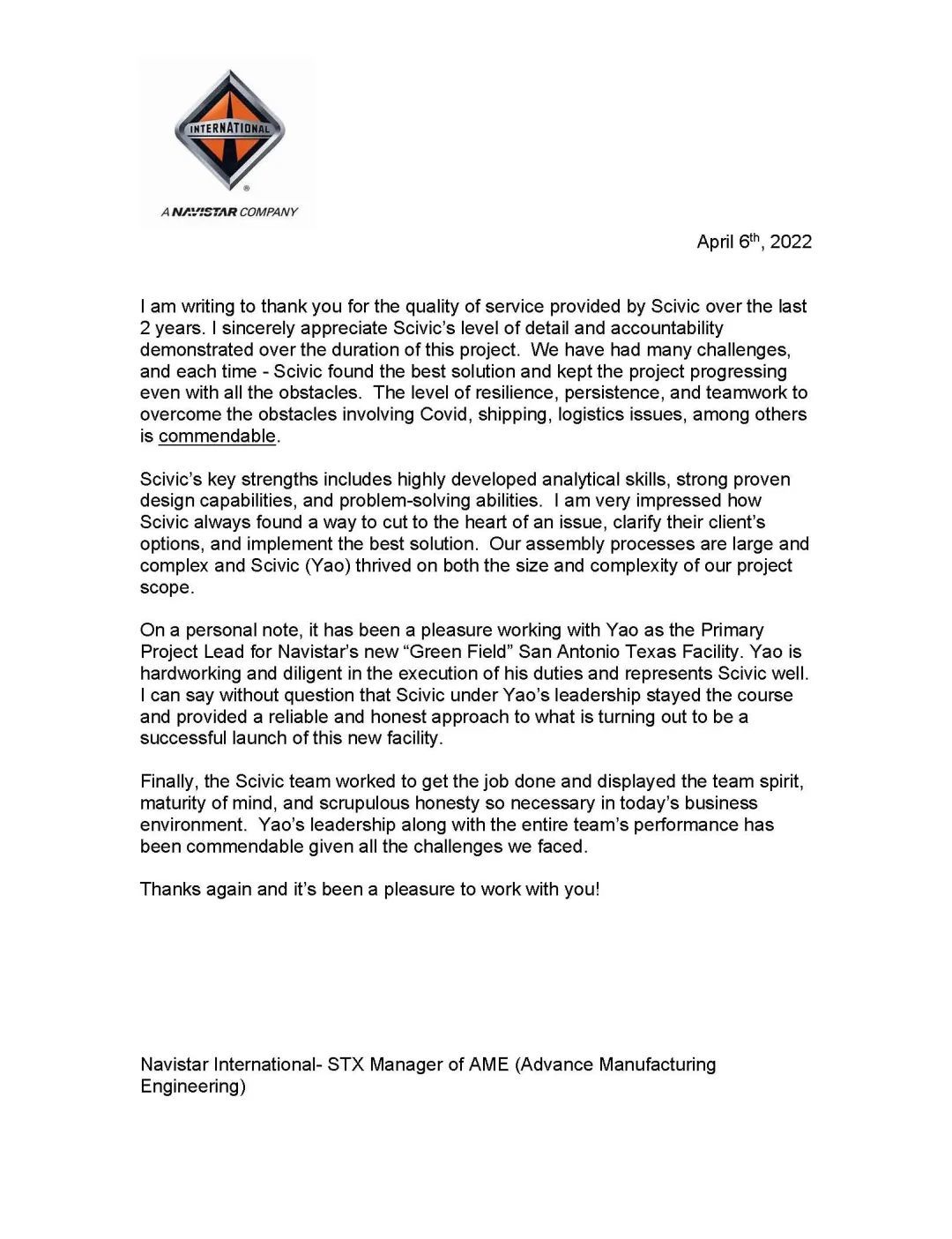 undefined