---
The Painting Line Held a Project Start Ceremony of Chongqing Chang'an Yubei Factory Replacement and Green Intelligent Upgrade Construction Project
---
On June 30, the first batch of process equipment for the painting line of the replacement and green intelligent upgrade construction project of Chang'an Yubei Factory, which was contracted by AE, entered the field smoothly and held a project start ceremony. Wu Kezhi, Chang'an Project director, Xu Zhijun, deputy general manager of AE and the project team of all relevant parties participated in the ceremony.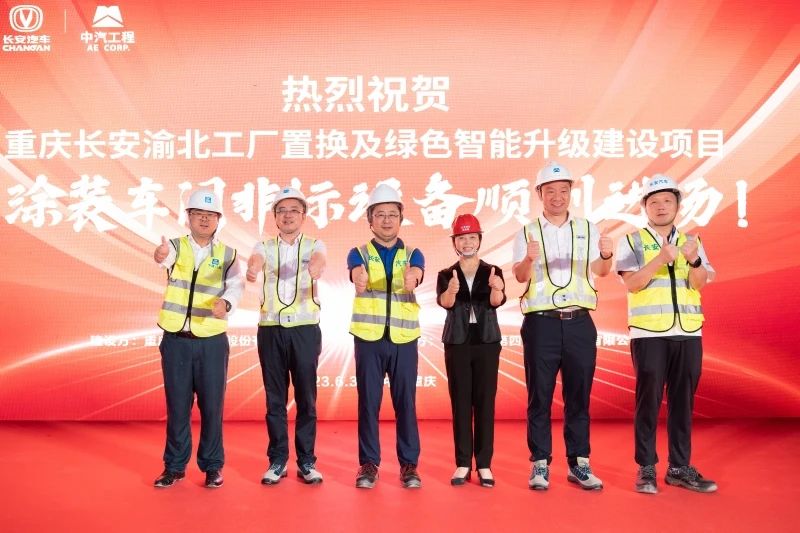 At the ceremony, Wu Kezhi fully affirmed the effective measures taken in the safe production and civilized construction of the project and the work style of the scientific deployment and efficient promotion of the project management personnel. He said that the hard work of the teams ushered in a good result so far. We both parties need to be more closely coordinated after the delivery of equipment. We need to focus on the solution of practical problems from three dimensions: Safety, Quality and Progress. We must overcome difficulties, maintain high morale, build a world-class iconic factory and ensure the goal of production line construction will be achieved.
Xu Zhijun delivered a speech at the ceremony, saying that the deep cooperation between the two sides in a number of general contract for painting projects reflects Chang'an Automobile's high recognition of AE, which proves the successful strategic cooperation between the two sides. AE will implement the concept of "Better Service for Automotive Manufacturers", demonstrate the first-class of safety, quality and process management level, and ensure the successful completion, as well as build this project as a new industry benchmark in "Great Southwest" of China.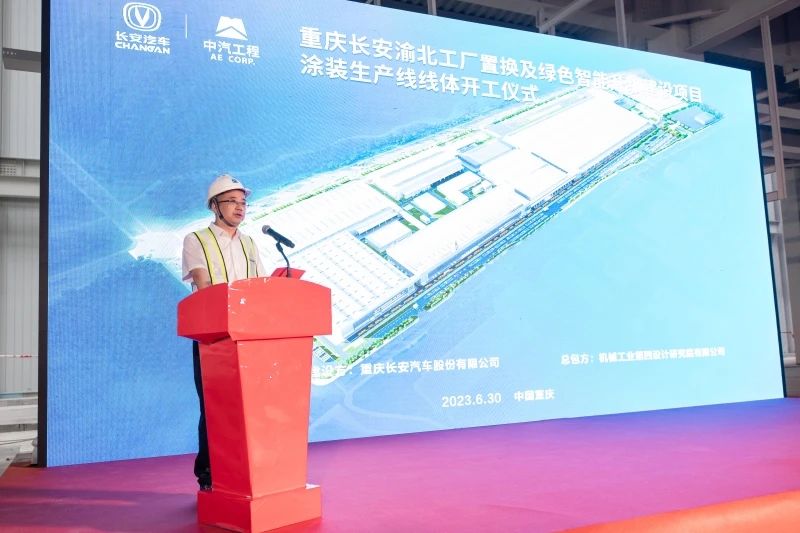 This project is the sixth new painting line cooperation between AE and Chang'an, planning an annual output of 280,000 new energy vehicles, the project uses the industry's advanced paper box dry spray room, AGV, intelligent manufacturing and other advanced painting technology, is an efficient, intelligent, green, and highly flexible painting production line.
With the arrival of the first batch of process equipment, the installation work of this project will be fully carried out. AE's project team will implement its project management system, adhering to the company spirit of Cooperation, Enterprising, Sincerity and Excellence, and provides services with a dedicated and efficient work style, overall detailed plan, risk prevention, safety attention. AE will continue to provide customers with "High Quality, Optimized Cost, High Efficiency, Fast Iteration" whole process value services to ensure the successful completion of the project.