---
The equipment entry ceremony was held for painting shop general contract project in Geely new Intelligent LCV Xiangtan Base
---
Recently, the equipment entry ceremony was held for painting shop general project undertaken by AE in Geely new intelligent LCV Xiangtan Base. Mr Gao Ming, Geely Group Vice President, Mr Xu Ming, Hunan Yuancheng New Energy Executive deputy commander and other representatives of the owners, Mr Zhang Jijun, deputy general manager of AE, Mr Liu Cong, Vice director of AE painting engineering institute, Mr Zhao Qiang, Vice director of AE marketing management department and more than 100 people of AE project team members and sub-contractor partners attended the ceremony .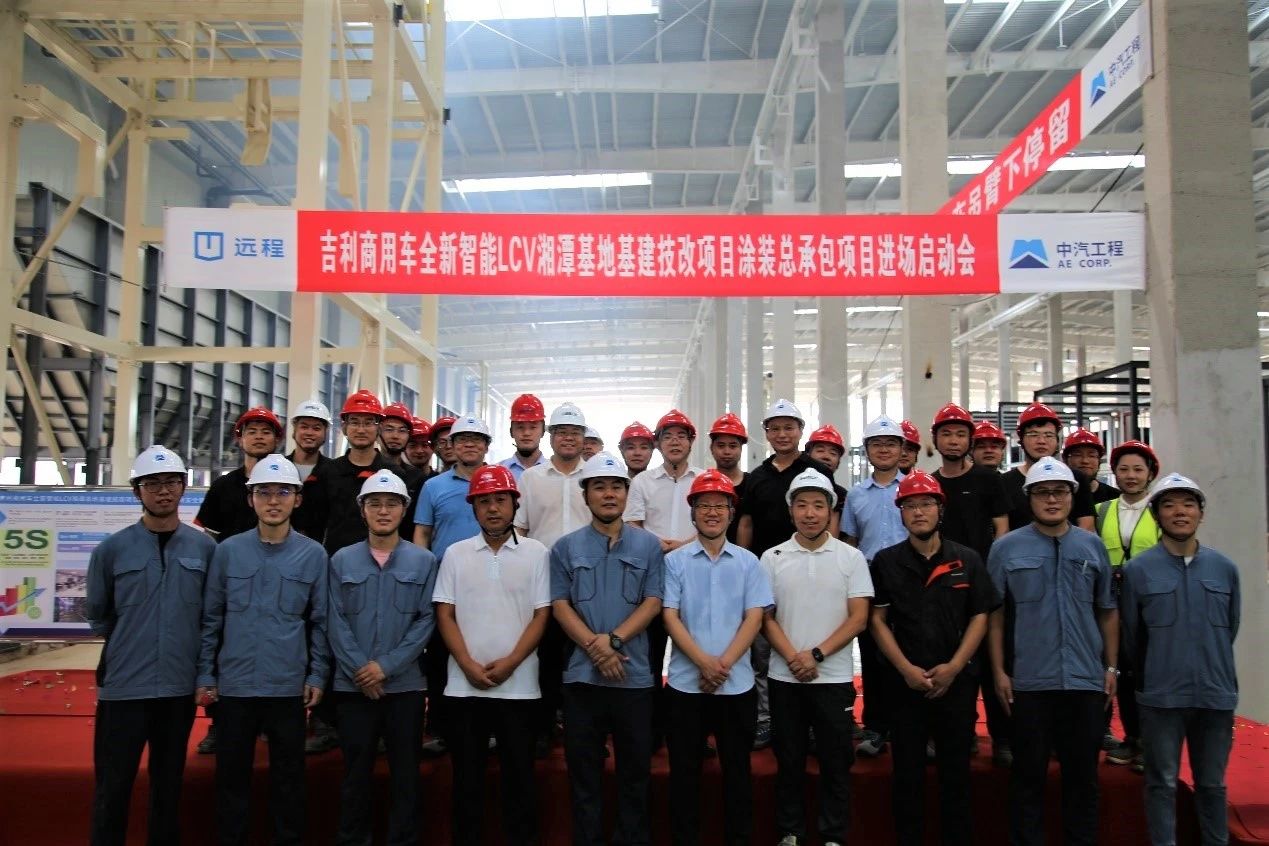 At the ceremony, Mr Zhang Jijun delivered a speech, reviewing the glorious journey that AE and Geely have gone through together. He stated that this cooperation between the two sides once again further reflects Geely 's full trust in AE and is another inspiring result of strategic cooperation between the two sides. AE will continue to implement the concept of "better service for automotive manufacturers " as always, coordinate and plan carefully, focus on safety, quality, and control, and contribute all the best to Geely's creation of the global benchmark factory for new energy commercial vehicles.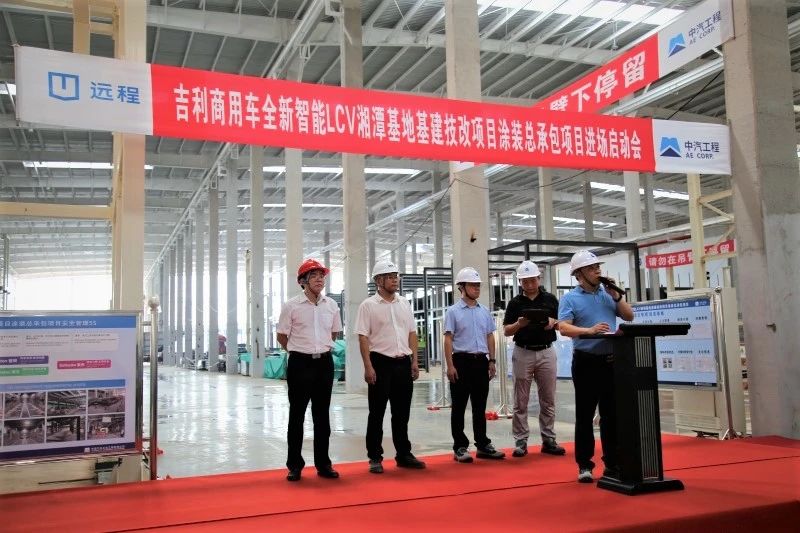 Mr Gao Ming delivered a speech expressing condolences and gratitude to the project team for their efforts in project preparation,planning, detailed design, equipment manufacturing, and installation. He also hopes that all parties can overcome difficulties and achieve success in the project construction process.
At the project launch meeting held in the afternoon, the relevant person in charge of the project team showed the project implementation and safety plan according to the site situation, and said that all parties should cooperate in the whole process and cooperate in an all-round way. Supplier representatives also actively participated in the discussion.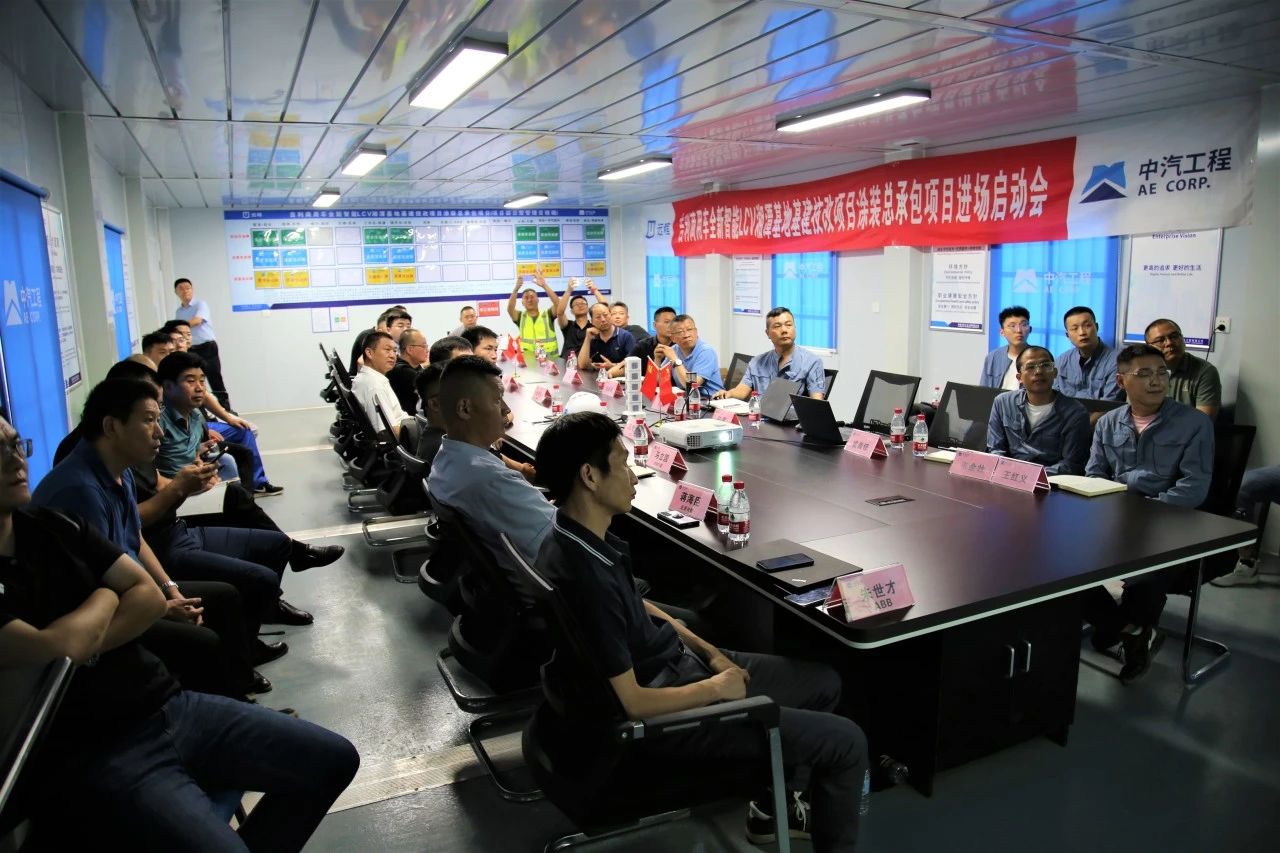 AE project team will continue to adhere to the quality policy of "high level of technology + quality service + continuous innovation", accurate planning and efficient execution, and create first-class projects with customer satisfaction.