---
Commencement Ceremony of Renault Brilliance Project Successfully Held
---
On April 15th, the equipment entry ceremony for the new paint shop project of Renault Brilliance JINBEI Auto Co., Ltd (RBJAC) product upgrade project undertaken by AE was successfully held.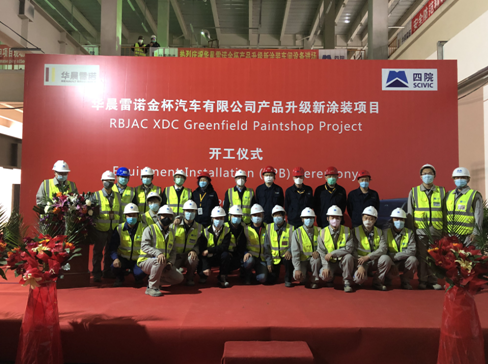 The cooperation between Brilliance Auto and AE has a history of 25 years. The two sides have supported and grown together in the process of cooperation. The Renault Brilliance project is another cooperation that both parties pay close attention to.
After the ceremony, the project team convened a symposium to clarify the next key objectives and work requirements. With high standards and strict requirements, AE will ensure progress and quality on the premise of ensuring work safety, build the project into a high-quality project and model project, and submit a satisfactory answer to the owner.
undefined