---
Groundbreaking Ceremony Held for BYD Thailand Passenger Car Production Base Project of AE
---
The first overseas passenger vehicle production base of BYD Group (BYD Thailand Factory) held a grand Groundbreaking ceremony in the WHA Industrial Park in Rayong of Thailand on 10th of March. The project will be planned, designed, and constructed by AE.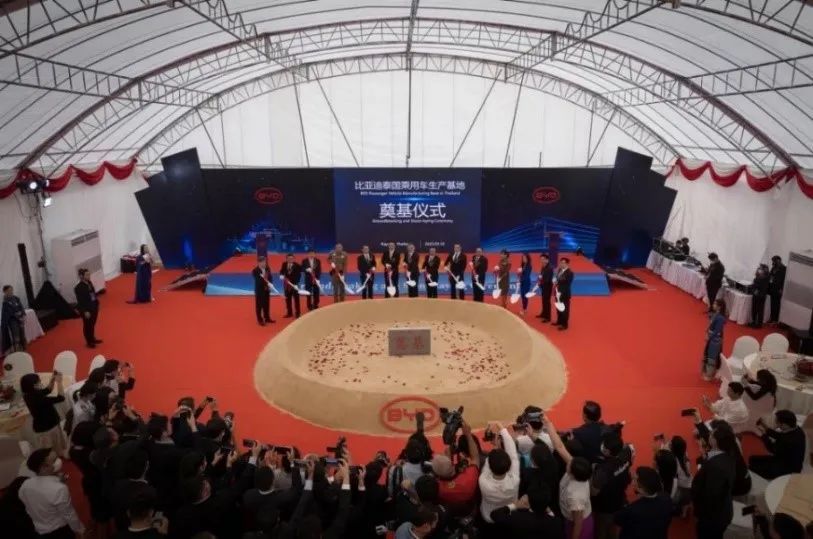 The production base of BYD Thailand is the first overseas factory for BYD passenger vehicles. The project is located in the WHA Industrial Park in Luoyong, with an annual production capacity of 150,000 vehicles. It is expected to be put into production in 2024. The project integrates four major processes for vehicle production: stamping, welding, painting, and GA, and includes the power, science& technology, and parts industries of BYD Group, which perfectly reflects the integrated vehicle output system manufactured by BYD.
The successful undertaking of this project fully demonstrates close strategic partnership between AE and BYD in all directions and various fields, including engineering design, equipment supply, and plant wide construction. AE will provide comprehensive technical support of project construction for BYD to go abroad, and work with BYD to open a new chapter in overseas construction.