---
AE Successfully Won the Bid for Several Projects.
---
In 2023, AE accelerated the marketing, anchored the goal, went all out to seize the opportunity, and took advantage of the situation, and strived to run out of the "acceleration" with an enterprising attitude and a state of struggle, successfully won the bid for several projects, and made new breakthroughs and progress in various business fields.
Conveyor Renovation Project in GA Shop of Jirun Hangzhou Bay No.2 Factory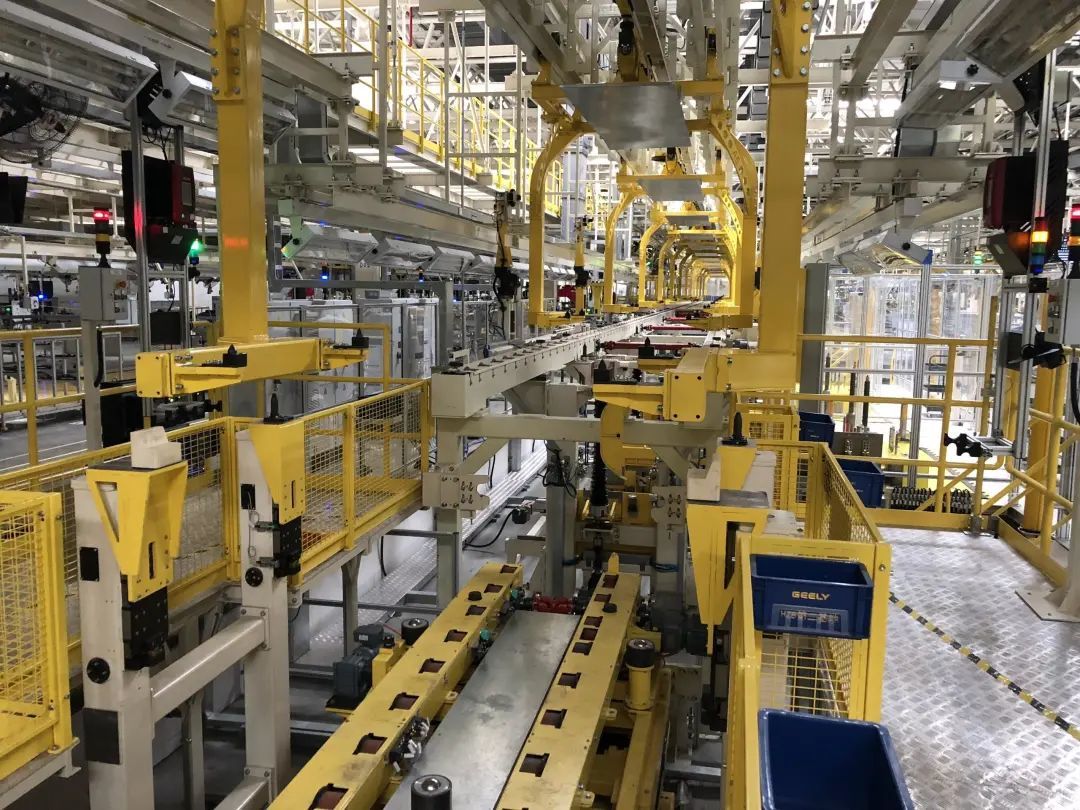 The construction scope of this project includes the renovation of the GA conveyor line of the whole workshop, such as Trim line, instrument line, door line and chassis line. Through a variety of technologies to achieve data exchange and coordination between equipment, which can improve production efficiency and quality and the production capability, standardization, customization and differentiation of enterprises can be realized under intelligent production. According to the feedback of production information, it can help manager to adjust production decisions at any time and promote the smooth and efficient development of production
MILA project of SAIC Datong Nanjing branch New pallet Storage project of GA Shop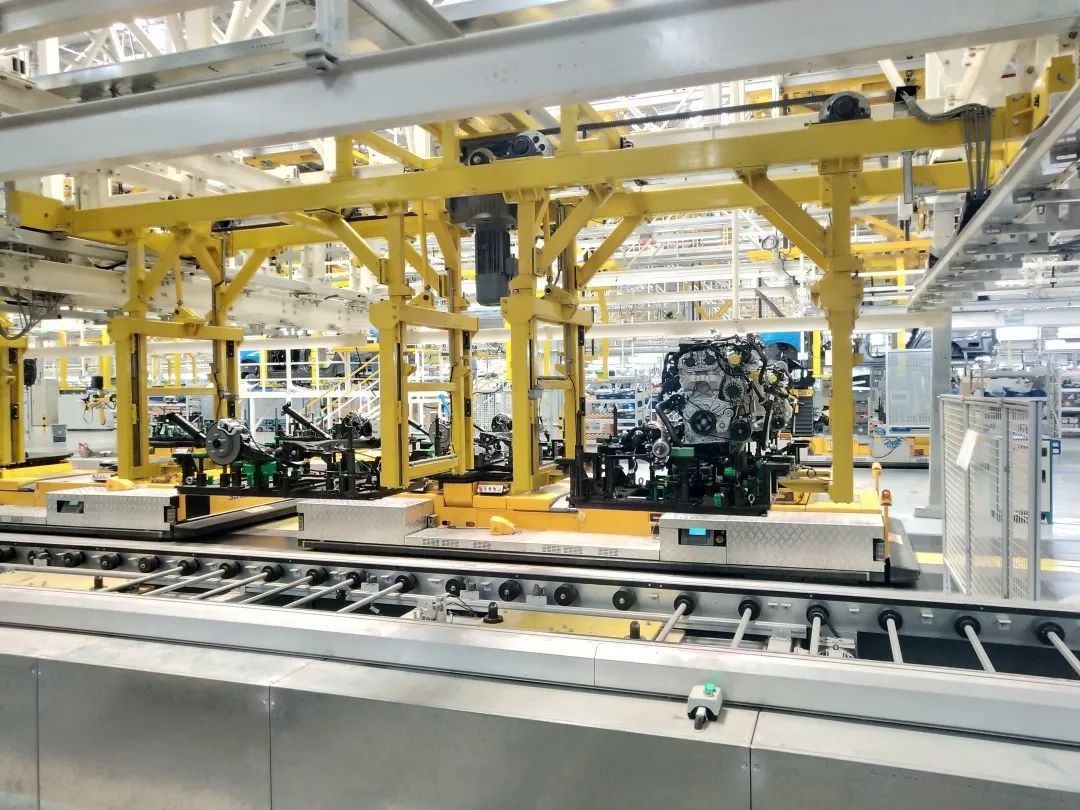 This project is a new pallet storage for the GA shop of SAIC Datong MILA project, which is used to store two types of pallets in different area and realize automatic identification and going in and out from storage. The new pallet storage will be compatible with all powertrains of multiple platforms and platform-derived models. The project conveyor adopts heavy-duty double-speed chain with roller type, and going in and out from the steel platform adopts double-column elevator. The construction scope includes renovation of a power line and making it collinear with the pallet storage, building a new pallet storage system and adding 15 sets of front and rear suspension pallet and building a new pallet warehouse steel platform and renovating and adding their corresponding control systems. it will increase the flexibility of GA production line of the factory and increase the product series after the project completion.
FQ93 of SAIC passenger car introducing into C base. Of No.2 plant
Renovation project of GA Conveyor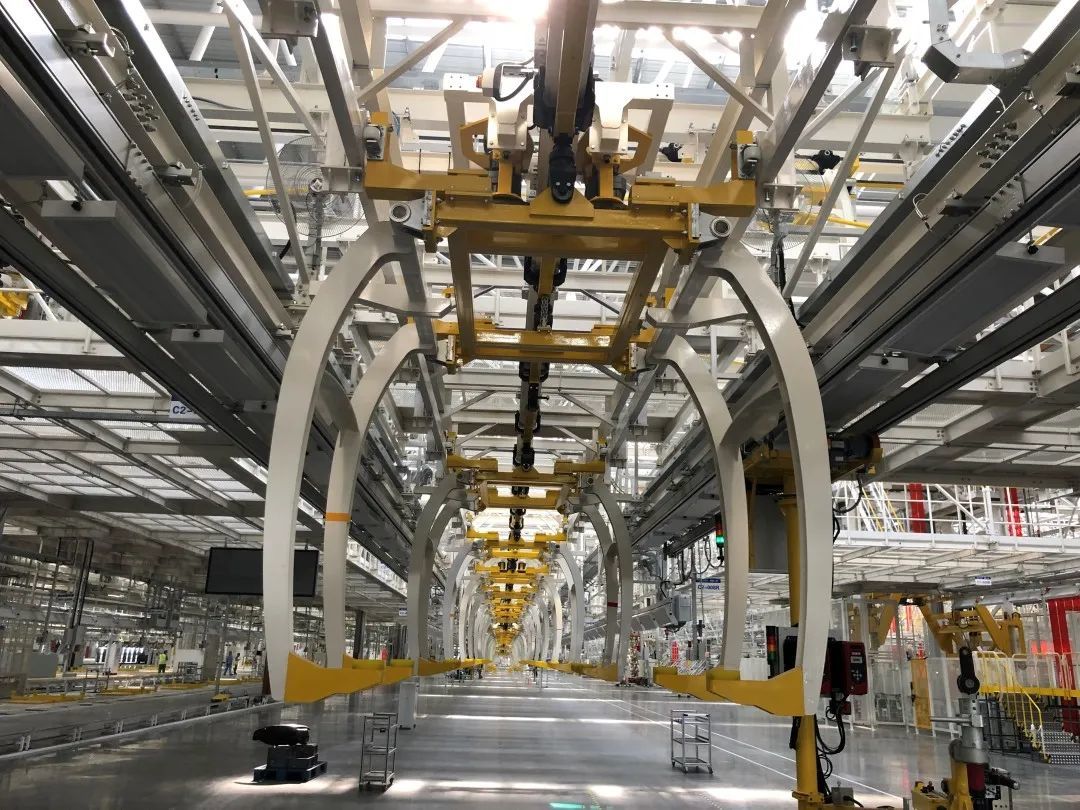 This project is a renovation of GA conveyor, after the renovation, multi-vehicle high-flexibility sharing production will be realized in GA shop of this factory. The scope of the project includes two sets of steel structure of switching station, anti-torque steel structure of chassis line and sub-packing line, sliding plate support renovation of trim line, adaptive transformation of introducing new models of chassis line 1 and 2, conveyor renovation of door line, new energy AGV renovation and adding two sets of AGVs, and transforming and adding their corresponding control systems.
Guohong Intelligent Equipment Industrial Park Project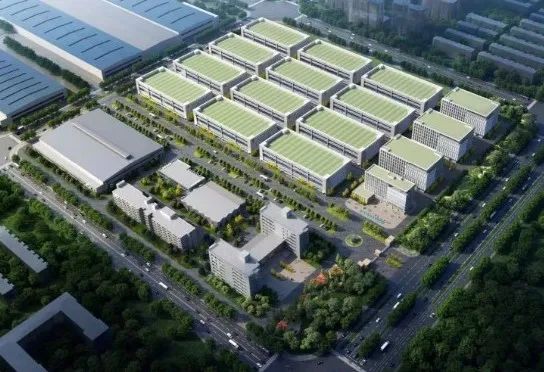 This project, as one of the ten key tasks of the "14th Five-Year Plan" determined by Luoyang Municipal Party Committee and Municipal Government, focuses on the industrial chain of intelligent equipment and new energy power batteries, and is committed to build a future science and technology industry community with strong R&D and innovation functions, high comprehensive service efficiency and good humanistic living environment. The project includes 12 intelligent manufacturing workshops, 3 high-rise workshops and 1 scientific research office building with a building area of 210,000 ㎡. It is estimated that more than 40 high-tech and high-growth enterprises will be introduced into this park after completion. AE will undertake the supervision work for this project.
Hezhong NEV Construction Project with an Annual Output of 250,000 Passenger Cars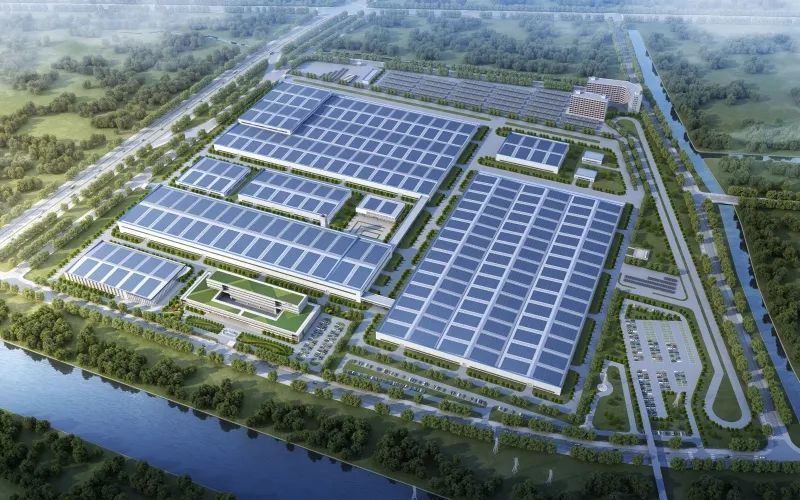 This project is the production base of Hezhong NEV with an annual output of 250,000 passenger cars, located at Economic and Technological Development Zone of Tongxiang, Jiaxing City, Zhejiang Province, covering an area of about 944.25 mu. The main planning and construction scope includes: stamping shop, welding shop, painting shop, GA shop, resin shop, and battery PACK shop and other process production shops, and supporting comprehensive facilities such as public power station building and administration office building. AE will undertake the engineering design service for this project.
Inner Mongol zhonghou steel plate co., ltd
High-grade CNC uncoiling production line project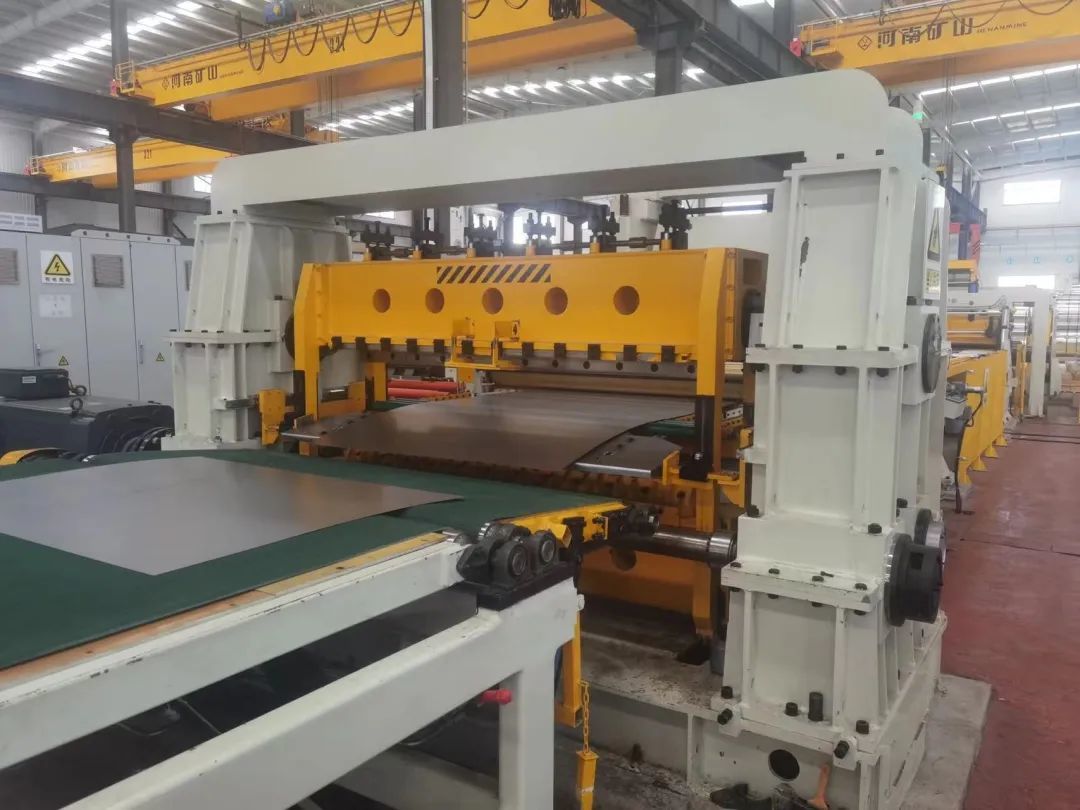 This project is contracted by SINOMACH Foundry and Metal Forming Co., Ltd., a subsidiary of AE, and the production line is specially developed for automobile lightweight sheet metal and other industries, which can meet the diversified market demands such as automobile lightweight, high-strength sheet metal, quality and personalization of household appliances, and truly realize automation and intelligence of "one machine with multiple functions", achieving the technical level leading in China and reaching the international advanced level.