---
Mr.Peng Yuanpu and Mr.Dai Min along with his team Visit US Project Site
---
From May 10th to May 13th, Mr. Peng Yuanpu, as secretary and chairman of SINOMACH Automobile Co., Ltd.(SINOMACH Automobile), Mr. Dai Min, as deputy general manager of SINOMACH Automobile, secretary and chairman of AE, and Mr.Wang Zhiping, as member of AE's Party Committee, assistant general manager and director of overseas operation center, and leaders of GA Engineering Institute and Painting Engineering Institute went to the American site for inspection and listened to the report on the management and operation of AE's American branch, and visited the site staff of overseas projects.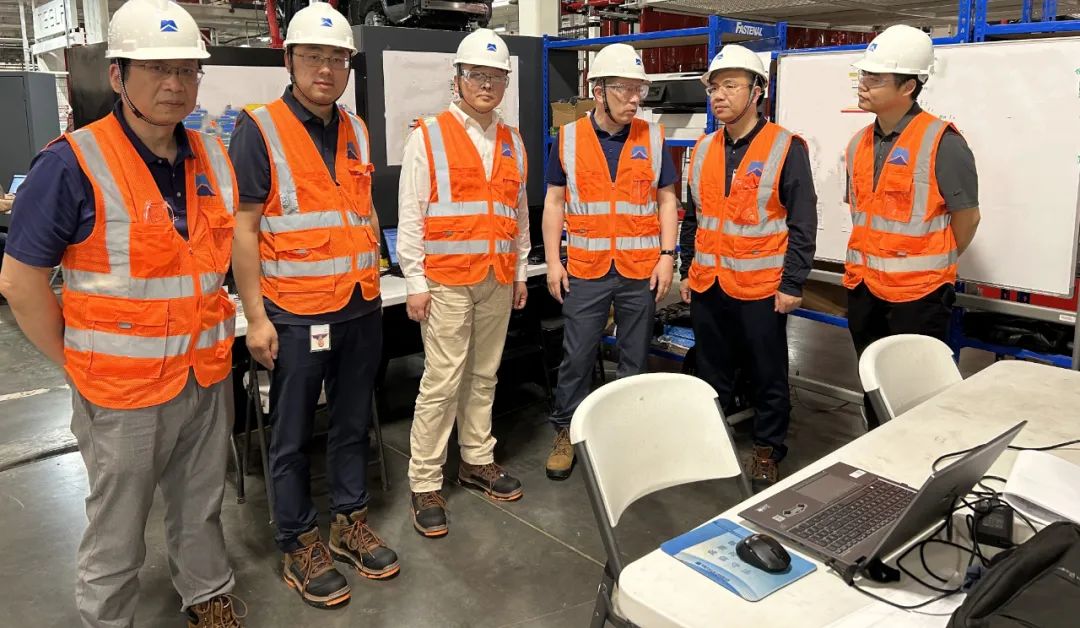 During this visit, Mr.Peng and Mr.Dai and his team had an exchange discussion with the management teams of a well-known EV brand in Fremont, California and Austin, Texas, respectively, introducing the company's situation and overseas strategy, reviewing and summarizing the project implementation, and conducting extensive and in-depth discussions on future cooperation. The owner expressed satisfaction with the implementation of the project and spoke highly of the performance of the project team of AE.
During the visit, Mr. Peng and Mr.Dai and his team had in-depth exchanges with the overseas project teams, listened to reports on the progress and implementation of the ongoing projects and the management of overseas branches, investigated and understood the working and living conditions of the project teams, made an interpretation of the overseas strategies and related policies of SINOMACH Automobile and AE, and gave guidance on project management, risk prevention and control, team building and personnel training. Mr. Peng pointed out that the project team should accurately identify the risks and challenges faced by overseas projects, further strengthen localization and maximize the mobilization of local resources, pay attention to risk control, serve customers well and deliver high-quality projects to customers.
Mr.Dai and his team held talks with the leaders of suppliers in North America and Europe who participated in the cooperation, fully exchanged views on implementing the company's overseas strategy, localization and sustainable cooperation, reached a consensus on win-win cooperation, and promoted the creation of a global competitive advantage.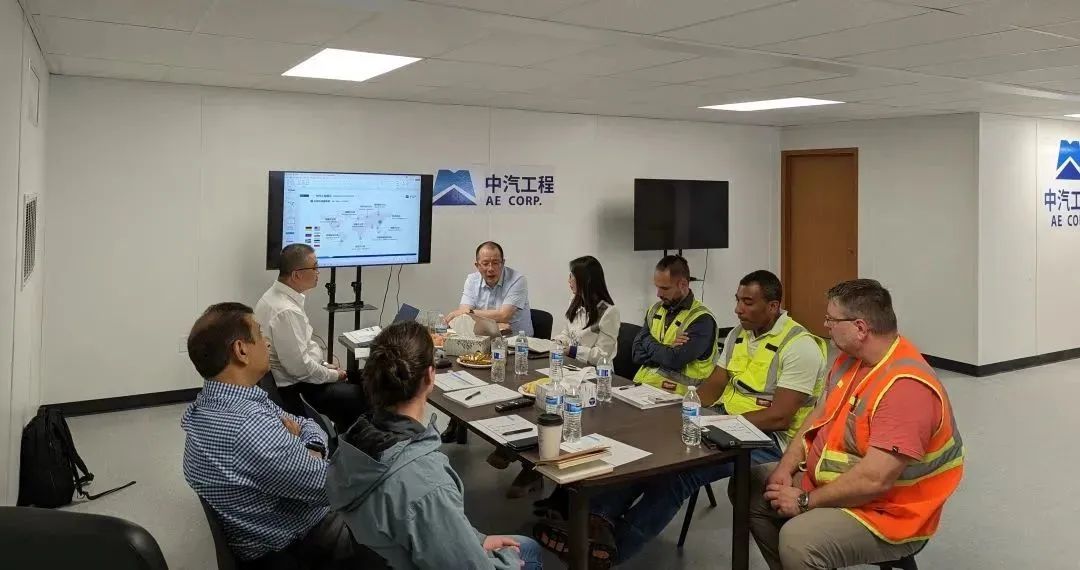 The United States is one of the core areas for the overseas development of AE. In recent years, AE has successfully implemented a number of projects in the United States, which has been recognized by many customers and accumulated rich resources and experience. Through the inspection and study of the company leaders, the project team is given great encouragement and confidence, and the project team in the United States will also promote the construction of various projects pragmatically and efficiently, and achieve customer satisfaction and efficient performance through high-quality project delivery. At the same time, we have further strengthened our strategic confidence and determination, steadily promoted the strategic layout development of AE and expanding overseas markets, and helped the steady and high-quality development of AE 's overseas business.