---
AE Won the Welding Workshop EPC Project of HORIZON PLUS NEV Factory
---
On April 29th, the launch meeting of Horizon Plus Thailand new energy vehicle factory welding project was held in Bangkok. Mr. Qiu Chuangyi, CEO of Horizon Plus, Mr. Natthapong Manacompong, Executive Director of Horizon Plus, and Mr. Wang Yaodong, Manufacturing Director of Horizon Plus, attended the meeting. Mr. Dai Min, Party Secretary and Chairman of AE, Jia Xijun, Deputy Party Secretary and General Manager of AE, Xu Zhijun, Deputy General Manager of AE, and relevant personnel from both sides attended the meeting in China and Thailand.
Previously, AE successfully won the bid for the general contracting project of the welding workshop equipment of Horizon Plus Thailand new energy vehicle factory. This is another collaboration between AE and Horizon Plus after the factory's painting production line project.
This project is a newly built welding workshop with an annual production capacity of 150k vehicles. AE is responsible for the complete equipment supply of the welding workshop, including a split flexible fixture library, mainline flexible trolley and flexible sled system, robot online detection and intelligent control system, and a high flexibility automated welding line that combines electric trailers and AGV intelligent logistics system.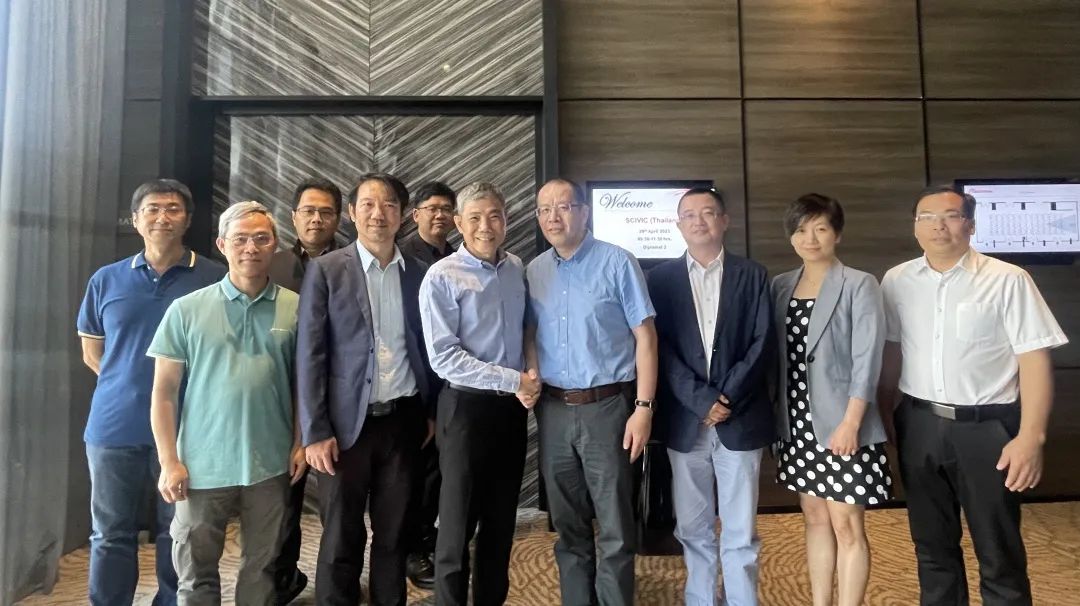 At the kick off meeting, both parties had a frank and friendly exchange on key issues such as milestones, current progress, and resource planning of this project, laying the tone and direction for subsequent work. AE will fully leverage its rich experience in overseas projects to provide international, systematic, standardized, and efficient project management, creating a flexible and efficient product manufacturing platform for Horizon Plus, ensuring high-quality and efficient project delivery.