---
HYTEC Shenyang Dadong Factory II Reconstruction and Expansion Project Successfully Delivered
---
On April 13th, the Huayu Automotive Body Components Technology Co., Ltd. (HYTEC for short) Shenyang Dadong Second Factory renovation and expansion project, also namely, the YFPO Automotive Exterior System(YFPO for short) production base project, undertaken by AE, were successfully delivered. Relevant leaders of Shenyang City and Dadong District Government, main leaders of HYTEC and YFPO, Deputy General Manager Mr. Chen Yong and project team of AE, attended the delivery ceremony.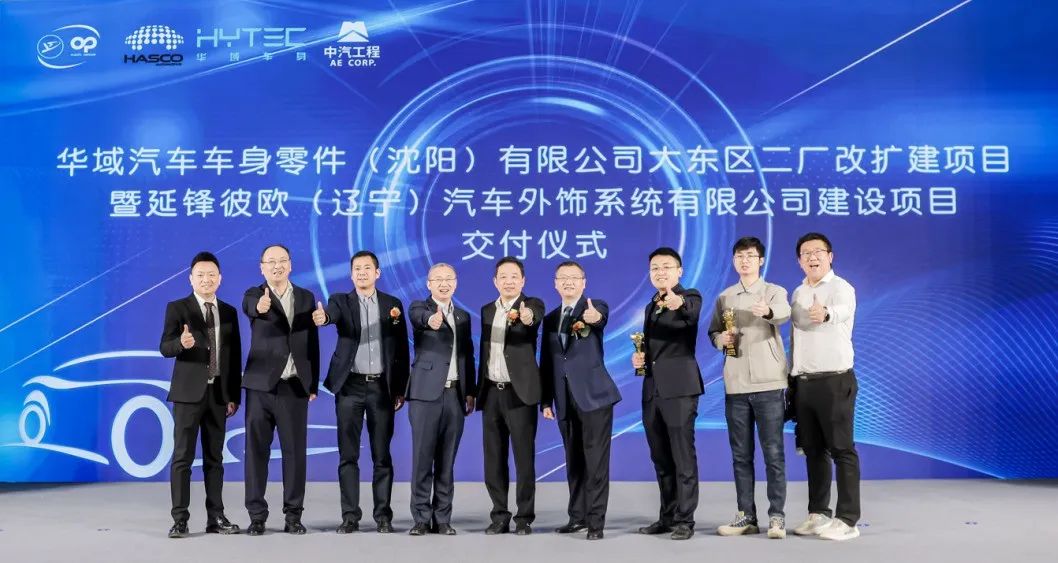 At the delivery ceremony, HYTEC and YFPO, as project builders and users, expressed their gratitude to AE for successfully delivering the project with quality and quantity assurance, and awarded AE the "Outstanding Contribution Award" and "Best Partner" awards respectively.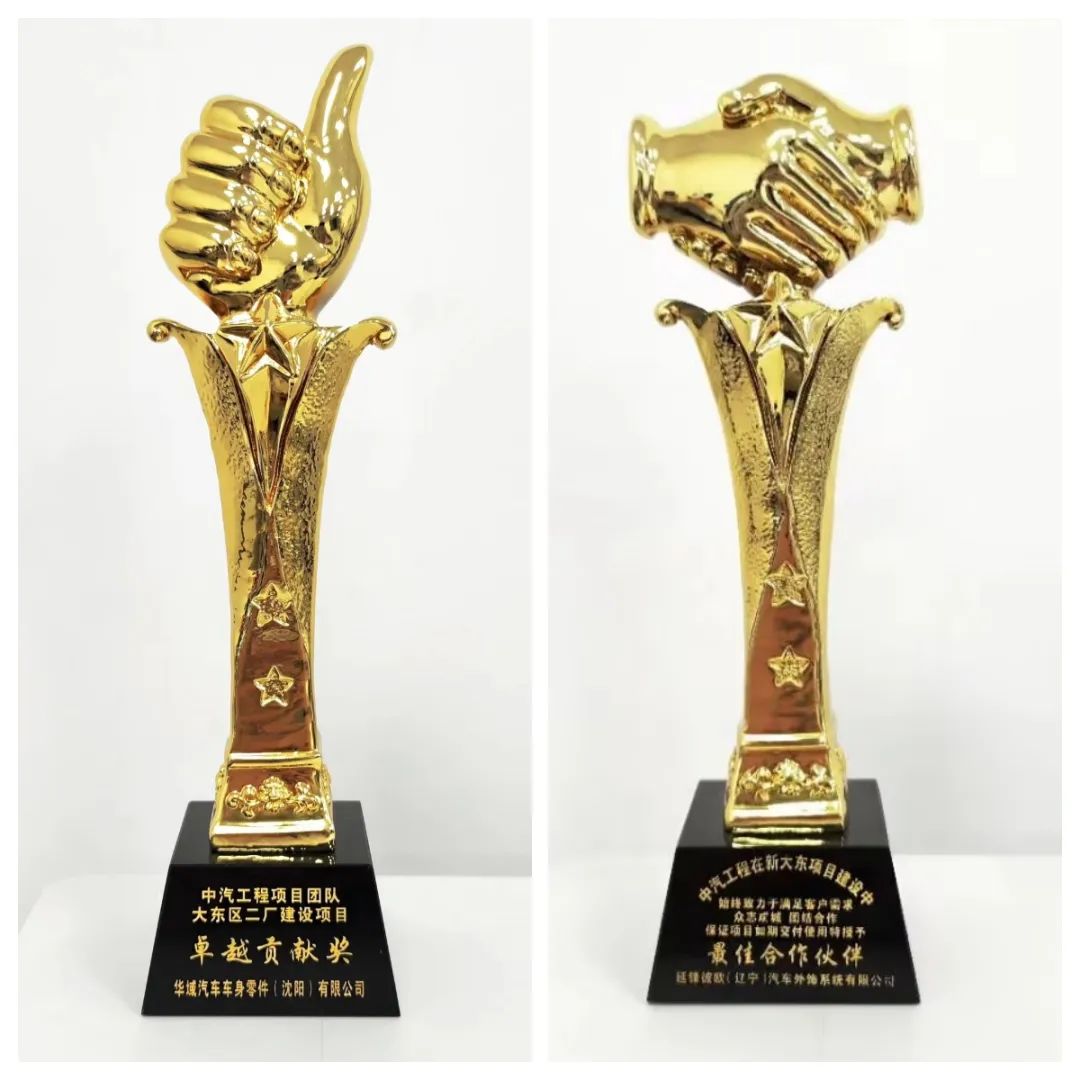 This project is an EPC general contract for the design and construction of the entire factory. The work scope includes joint production plant and various supporting projects. It is an important project implemented by HYTEC to revitalize idle assets, as well as a benchmark factory tailored for YFPO and a major project for investment attraction in Shenyang. During construction, the project team of AE demonstrated their excellent style of hard work and overcame the construction difficulties caused by extreme weather such as heavy snowfall. They safely, efficiently, and high-quality completed various key node tasks and received unanimous praise from customers.
The successful delivery of the project has tested the high-level technical ability and high-quality service attitude of AE. We will always adhere to AE's service concept of Customer Priority, efficiently and orderly promote the construction of various projects, and create greater values for customers.